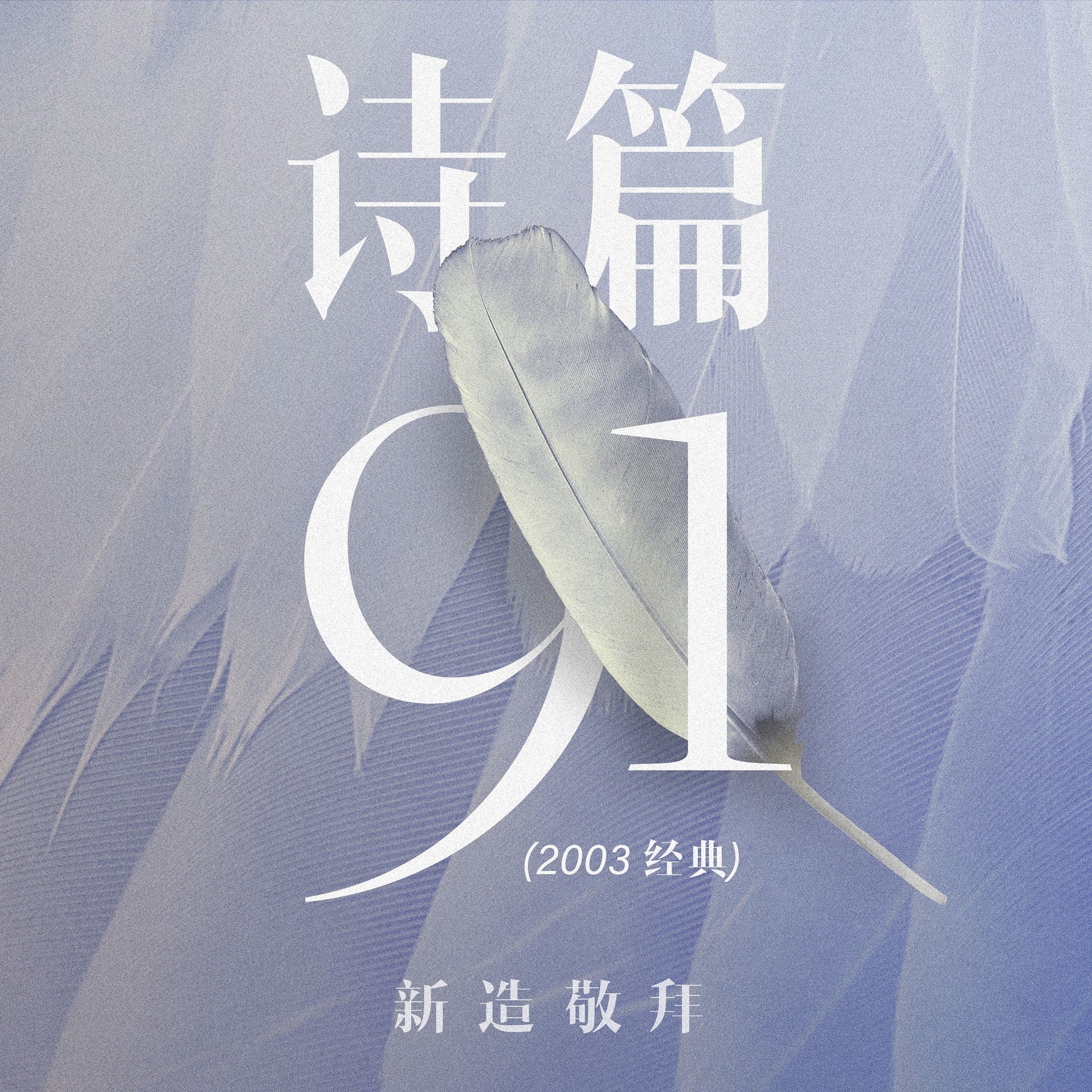 诗篇 91 (2003 经典) Mandarin – New Creation Worship (digital mp3)
在2003年,当非典型肺炎(SARS)在新加坡爆发时,我们的主任牧师平约瑟正与教会分享诗篇91。会众都备受鼓励。感谢上帝的恩典,我们没有因为SARS失去任何定期来参加崇拜的会友。上帝的超自然保守遮盖了教会。 
这首歌的灵感取自诗篇91,成了一首宣告上帝保守我们生命的诗歌。在2019冠状病毒疫情的时期,让我们用这首象征神永恒真理的诗歌来纪念主耶稣的信实,我们宣告:
 "没有磨难或恐惧 , 弓箭或瘟疫   能让我受伤害
祢使我得安稳 ,  我的藏身处
耶稣我信靠祢"

单击此处在线试听
Click here to hear a preview of the song.
When the severe acute respiratory syndrome (Sars) outbreak hit Singapore in 2003, the church was encouraged by the teaching on Psalm 91 by Senior Pastor Joseph Prince. By the grace of God, no regular attendee from our church suffered death from the disease as the supernatural protection of God covered the church.
This song, inspired by the truths found in Psalm 91, became a declarative song of God's protection over our lives. In this season of the Coronavirus Disease 2019 outbreak, let this classic song of His timeless truths remind you of Jesus' faithfulness, as we declare:
"No evil, no terror, no arrow, no plague shall ever come near me
For You are my safety, my hiding place
Jesus I trust in You"