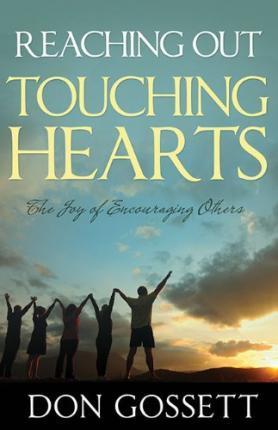 Reaching Out Touching Hearts
Are you ever lonely? Do you sometimes wish that someone would call or write or just give you a friendly hug? Don Gossett knows how you feel, and he shares a very special gift in this book--the life-giving act of reaching and touching a world full of loneliness and despair.

You will learn how to reach out and touch lives through...

A kind word

A sincere letter

A gentle embrace

Genuine encouragement

An uplifted prayer
One person is enough to reach out and make the world a better place. And when you reach out to others, you will experience the joy of seeing God work in their lives as they respond to your unique touch.