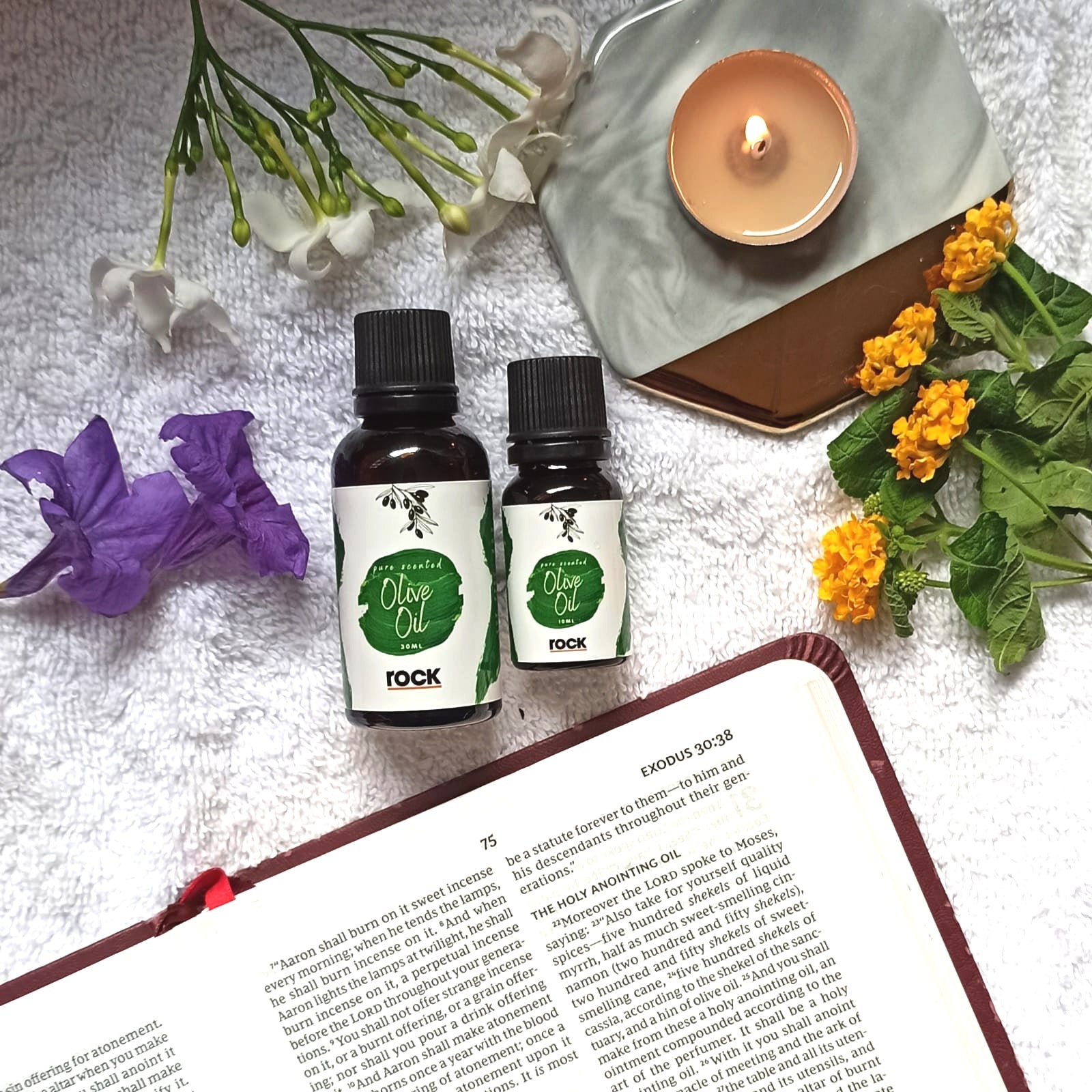 Is anyone among you sick? Let him call for the elders of the church, and let them pray over him, anointing him with oil in the name of the Lord. And the prayer of faith will save the sick, and the Lord will raise him up. And if he has committed sins, he will be forgiven.
– James 5:14–15 
The anointing oil is a picture of Christ and His finished work. Olive oil, obtained by crushing the olive fruit, speaks of Jesus being crushed for our sins.
The Bible tells us that the anointing oil, through the power of the Holy Spirit, can destroy the bondages in your life. Use it to pray for the sick and anoint your loved ones, home or workplace.
Download the prayer for anointing oil here.

Ingredients: Pure Olive Oil, Frankincense