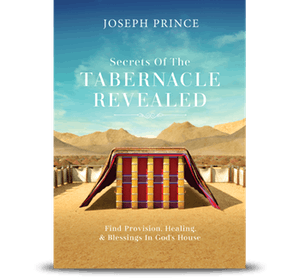 Secrets Of The Tabernacle Revealed (5-DVD Album)
Original Price
$81.60 SGD
Find out how much God has completely forgiven you and wants to bless you through this revelation-packed study of the biblical tabernacles. In this powerful resource, Joseph Prince reveals God's desire for you to draw close to Him and allow Him to provide for you, heal you, and hold your life together.
Discover the significance of:
David's tabernacle—how you can be comfortable in God's presence and freely worship Him.
The mercy seat—how it speaks of your forgiveness through the cross.
The lampstand—how Jesus can hold your life together when you give Him center place.
The golden boards—how God truly sees you and your immense worth to Him.
Be blessed and encouraged as you see how the various furniture pieces are all types and shadows of God's beloved Son, Jesus, the perfection of His finished work at Calvary, and His everlasting love for you. Find the provision and breakthrough you need in God's house today!