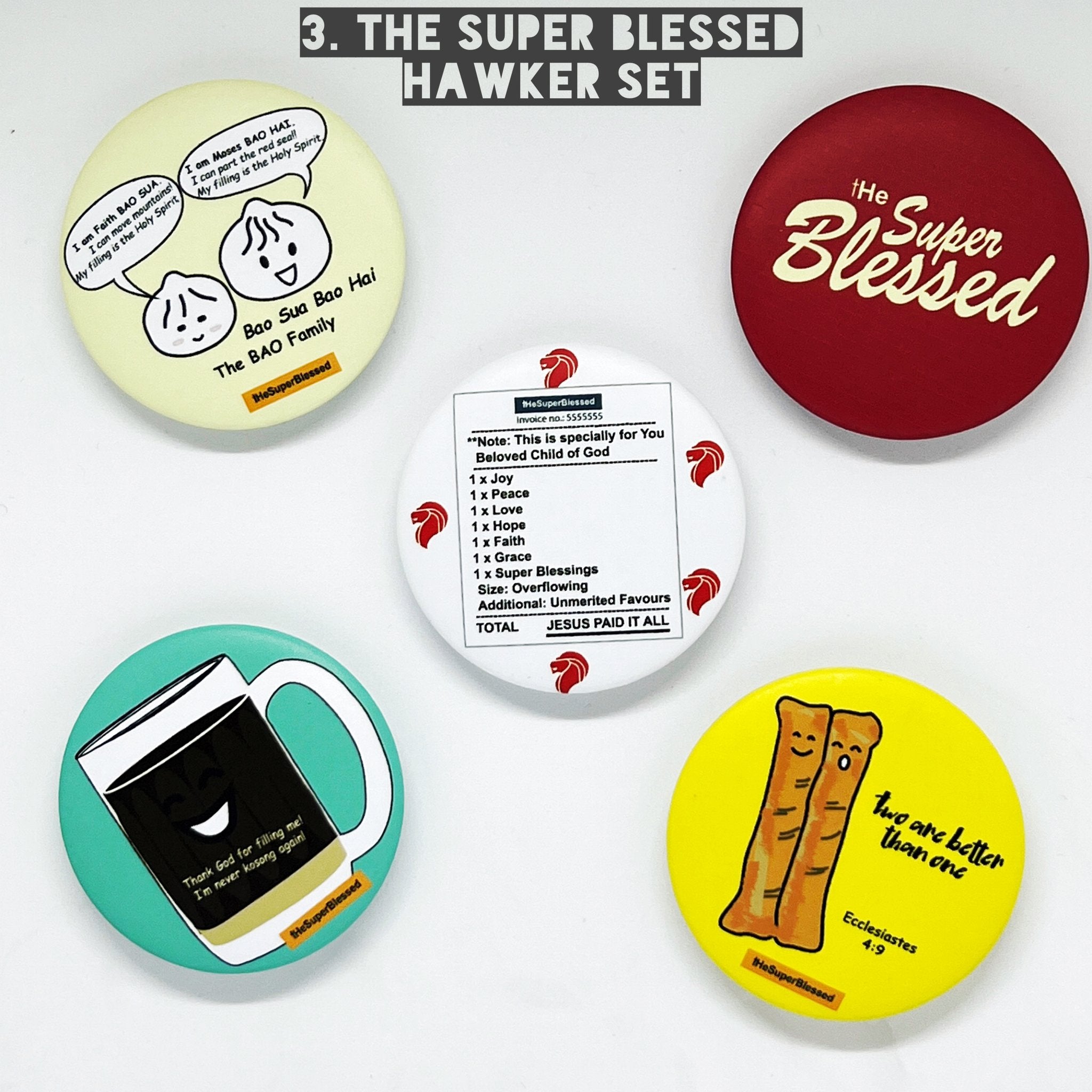 Set of 5 Badges "I'm a Singaporean Christian lah!" by The Super Blessed
Mai Tu Liao! You have to get this now!
"I'm a Singaporean Christian Lah!" series badges with Christian verses are specially designed locally with Singlish and Christian verses. The new addition to it is tHe Super Blessed Hawker Series. They are funny, engaging, and most important of all, encouraging with our God's words for everyday life.
Decorate your bags, pouches, jackets, guitars covers, and all apparels with these cool badges now. Share the word, or be reminded of the words yourself. Great gift to bless or encourage a friend too!
Go into the World. with a Singapore Design!