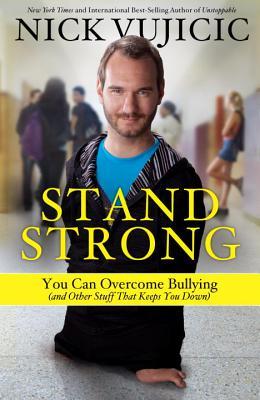 Stand Strong: You Can Overcome Bullying...
Original Price
$22.90 SGD
No bully can define who you are.

With no arms, no legs and no defence, Nick Vujicic has been a bully's target and knows what it feels like to be picked on and pushed around: it makes your stomach hurt, gives you nightmares and feels like there is no hope in sight.

Nick has experienced bullying of all kinds for being 'different'. But he's learned that he doesn't have to play the bully's game - and neither do you. In Stand Strong Nick gives you strategies for developing a 'bully defence system', so you can handle bullies of all kinds by building your strength from the inside out.

Find out how to:

- Turn being bullied into a great opportunity (yes, really!).

- Create a safety zone within yourself.

- Establish strong values that no bully can shake.

- Deal with cyber bullies.

- Develop a spiritual foundation to stay strong against bullying.

- Monitor your emotions and control your response to them.

- Help others who are being bullied.

Are you facing the unwanted attention of a bully? You can stand up to the challenge, because you have greater power over your feelings and your life than you may think! Just ask Nick - the man with no arms or legs ... and 'a ridiculously good life'.