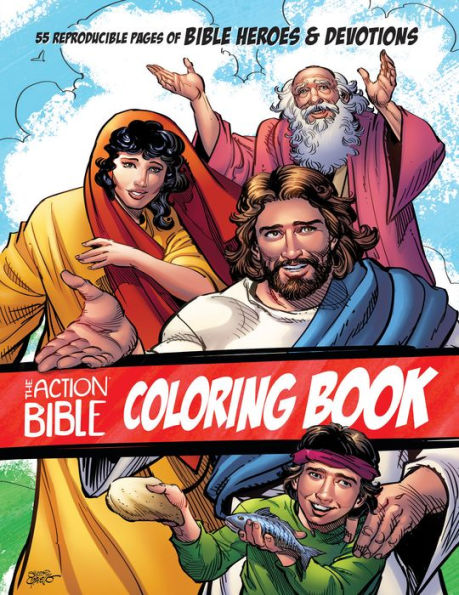 The Action Bible Coloring Book
Art meets devotions in The Action Bible Coloring Book, allowing children of all ages to create their own Bible masterpieces while engaging in thoughtful devotional materials.
 
55 compelling drawings by acclaimed artist Sergio Cariello will captivate children as they create their own unique masterpieces of the real-life heroes of the Bible. Turn the page and discover a wealth of exciting information meant to introduce each Bible person to the child through an informative introduction including the hero's experiences in God's Word.
 
Additional information includes a devotional emphasizing the importance of connecting children to the actions of these heroes, several thoughtful questions meant to be shared with an adult or friend, a Scripture verse, and references to more information on each hero in both The Action Bible and The Action Storybook Bible, where applicable.
 
Beginning with Adam and Eve and including such compelling people as Abraham, David, Esther, Mary, Peter, Lazarus, and the redemptive story of Jesus, this brand-new product will spark the imagination and deepen the faith of all who encounter it.