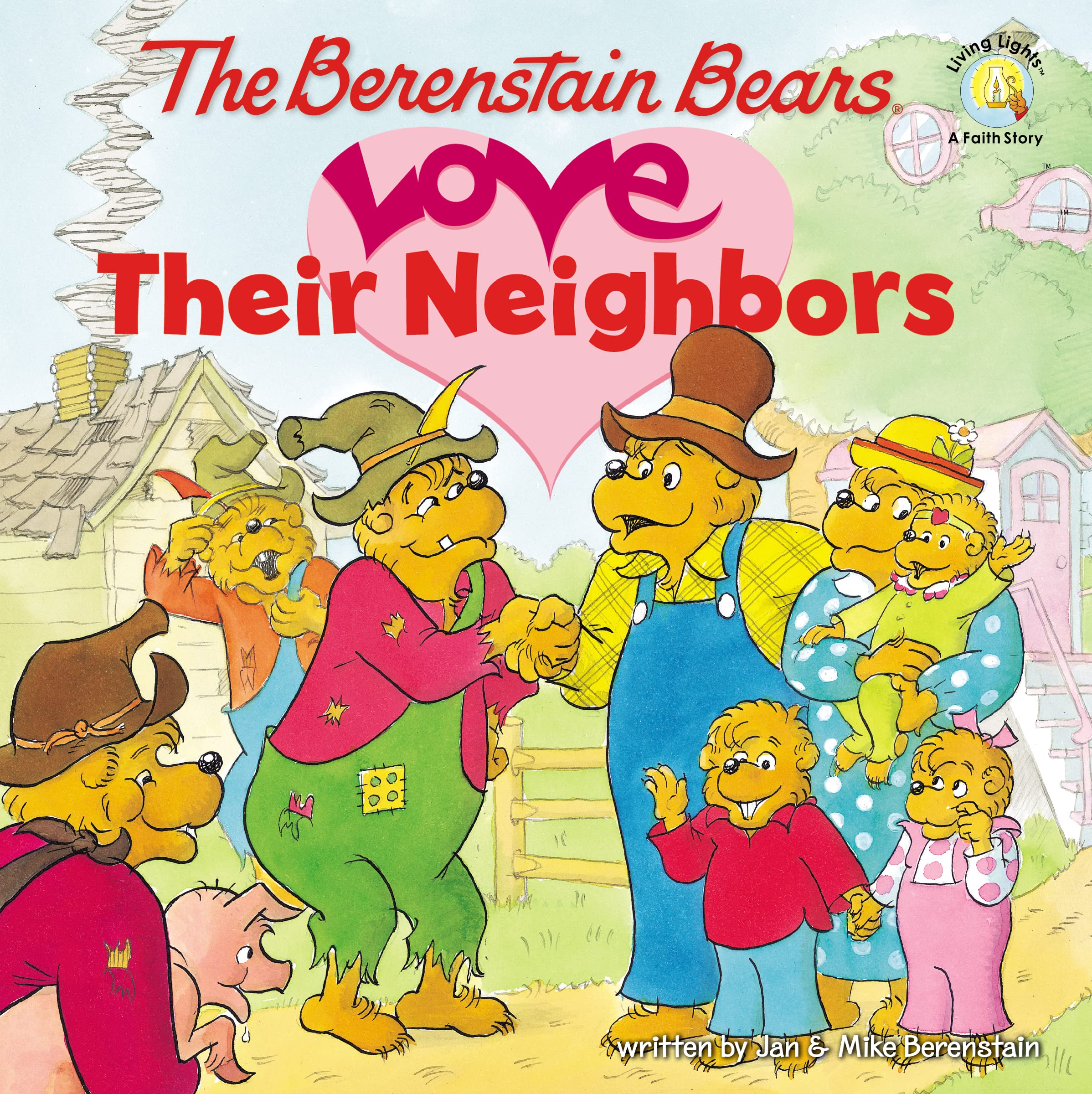 The Berenstain Bears Love Their Neighbors
Most of the Berenstain Bears' neighbors are like the Bear family--they keep their homes neat and clean. Except for the Bogg Brothers who live in a run-down shack. The Bear family doesn't think the Bogg Brothers are very neighborly, but one day, the Brothers help them in a surprising way, and the Bear family learns that being a good neighbor takes more than keeping a nice home. Recommended for ages 4 to 7. 
The Berenstain Bear series helps children learn how God wants them to live every day. When the Bear family practices going to church, praying, and being kind, plus remembering how much God loves them, their lives are much more joyful.