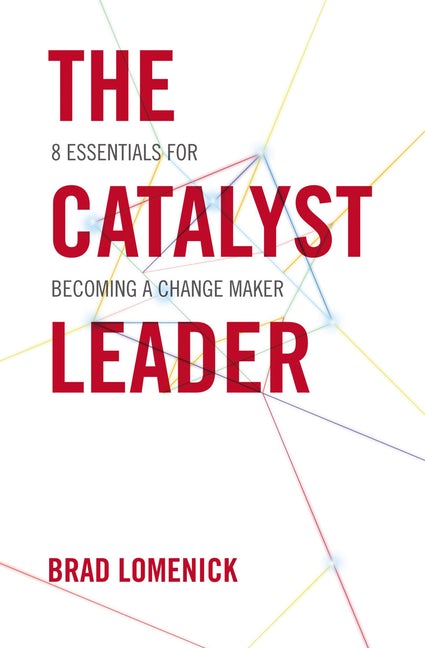 The Catalyst Leader identifies the 8 essentials and key characteristics of a Catalyst leader for leading well now and over the next 20 years.
Are you a high-octane, energizing leader with big ideas and the skills to back them up? Do you help shape the hearts and minds of those you lead? In short, are you a Catalyst leader? The reality is that most of us want to be good leaders, but we're not sure how to build those elements in a way that will deliver the most impact in our leadership.
The Catalyst Leader lays out the key elements  and defines what it means to be a Catalyst and reveals the path for developing these elements in your own leadership skill set. Readers learn:
the habits and practices that help Catalyst leaders serve and lead
character and competence they've built into their lives to fuel their ministries and businesses and keep their lives on track
the 8 key principles for leading well now and leading well over the long haul
how to be a fundamentally different leader within a year, plus lead their teams better and risk more courageously
You may be recognized as a leader, but it doesn't mean you are influencing and truly making a difference. The Catalyst Leader is a valuable new resource designed to help you lead now, and lead well.