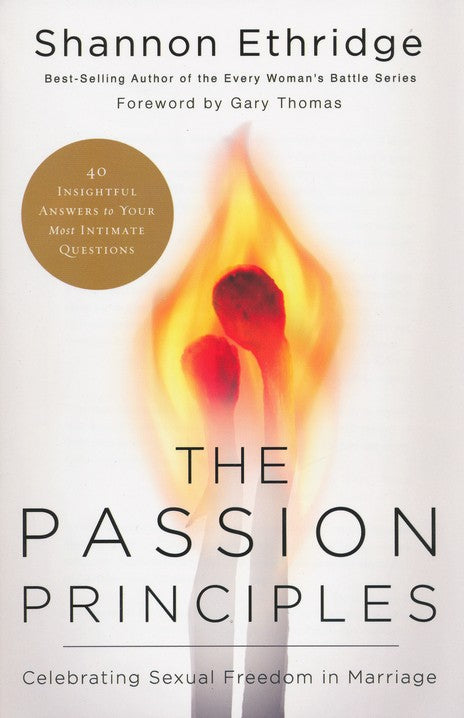 The Passion Principles: Celebrating Sexual Freedom in Marriage
Original Price
$25.90 SGD
Move beyond the mechanics of sex to a rich and rewarding connection!
God's desire is for couples to enjoy vibrant sexual relationships without inhibition, awkwardness, fear, resentment, guilt, or shame. With honesty and frankness, life coach and best-selling author Shannon Ethridge opens the minds of both husbands and wives to embrace a lifestyle of passion and pleasure.
Divided into four sections, The Passion Principles helps couples celebrate the spiritual,mental, emotional, and physical dimensions of sexuality. Questions include:
What was God thinking when He created sex?
Why do humans think about sex so much?
Will there be sex in heaven?
How did we get such different ideas about sex and love?
How can I get past his or her sexual past?
How can I help my spouse heal from the sexual abuses he or she suffered?
What if my heart is telling me I married the wrong person?
How can we balance mismatched sex drives?
Some chapters end with questions for personal contemplation or for couples to use as conversation starters, and other chapters end with prayers that foster a deeper spiritual and emotional connection, making this book a perfect guide to a more passionate love life.