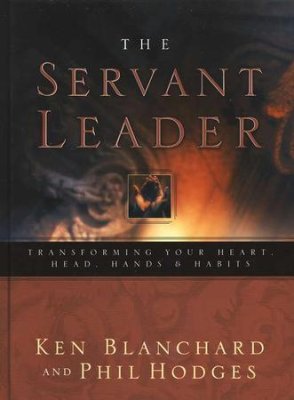 The Servant Leader By Ken Blanchard
Best-selling author of The One-Minute Manager, Ken Blanchard, along with Phil Hodges, reveals the meaning of servant leadership modeled after Jesus Christ. Based on Blanchard's and Hodges' Faith Walk seminars, business leaders come to realize that teams are more powerful than the sum of the individuals and to recognize their people as appreciating assets.
Servant Leader summarizes the Four Dimensions of Leadership:
the head (leadership assumptions and methods)
the hands (application and leadership behavior)
the heart (edging God out)
the habits (solitude, prayer, study of scripture, unconditional love, etc.)
The thousands who have attended his seminars witnessed the transforming power of this unconventional approach. Readers seeking to grow as leaders and business executives will find Servant Leader nothing short of life-changing.