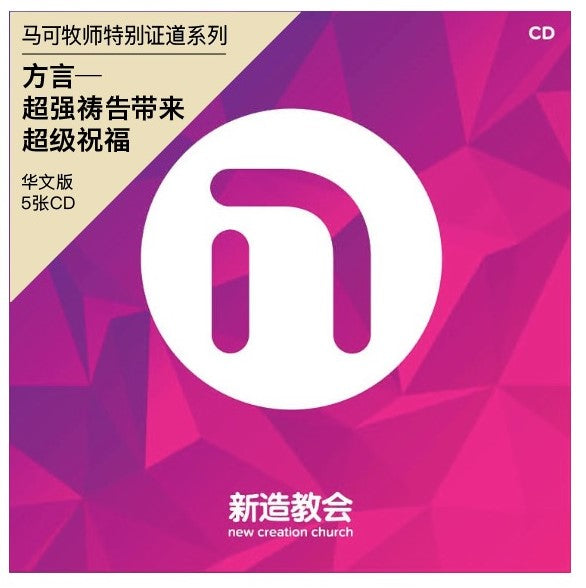 方言—超强祷告带来超级祝福 (5张讲道系列) – 马可牧师 (华文版)
Original Price
$30.00 SGD
健康和工作问题、社会状况、天灾人祸,看着这些负面消息,我们该怎么办呢?你知道吗?作为神的子女,我们的天父早就知道这些,并为我们预备了一份全备的恩赐。

马可牧师在这套5张讲道系列里细数方言祷告的种种益处,每一种都会大大地祝福我们的生命!

不要错过!赶快聆听,然后开始带着满满的信心祷告吧!


Tongue–Super Prayer for Great Blessing 5-Sermon CD Bundle by Pastor Mark (Mandarin)

Are you facing health problem and career challenges, or troubled by social issues and news about natural disaster. Looking at all these negativities, what can we do?
Do you know that as sons and daughters of God, our Heavenly Father knew all these, He had prepared a perfect gift for us.
Pastor Mark shared about the various benefits on praying in tongue in this 5-CD series, each of these benefit will bring great blessing into our life! So grab a copy and listen, and start praying with your heart full of faith!