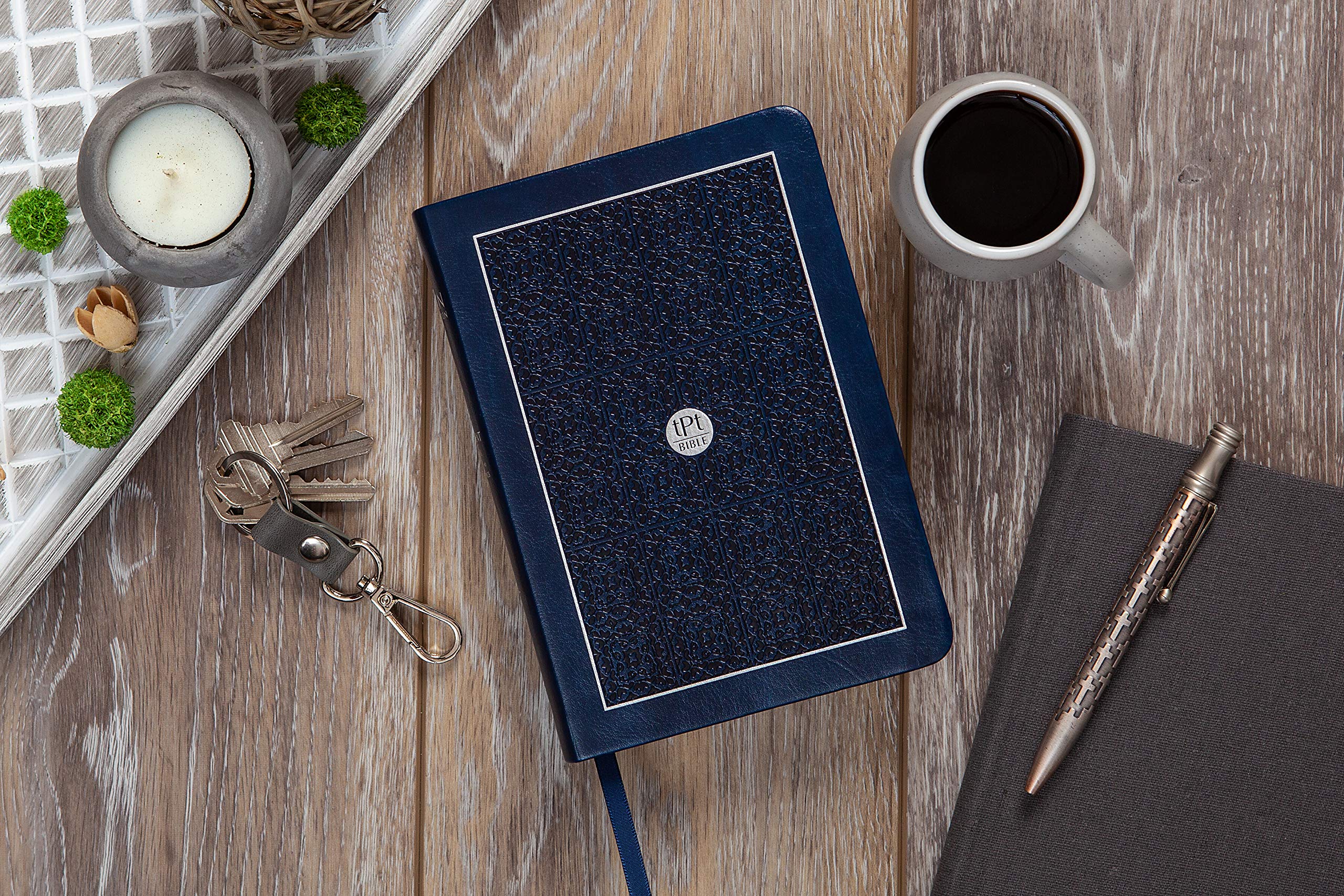 The Passion Translation 2020 Edition, Compact Navy
Encounter the heart of God.

The Passion Translation® is a modern, easy-to-read Bible translation that unlocks the passion of God's heart and expresses his fiery love—merging emotion and life-changing truth.

This translation will evoke an overwhelming response in every reader, unfolding the deep mysteries of the Scriptures.

If you are hungry for God, The Passion Translation will help you encounter his heart and know him more intimately. Fall in love with God all over again.

New features:
Over 500 new footnotes
Over 500 revised footnotes
Updated text
16 pages of full-color maps locating and identifying:

Jesus' birth, early years, ministry, and last days
major New Testament stories
every epic journey of the Apostle Paul
the missions of Philip and Peter
the early church and seven churches of Revelation
political background to New Testament events
the territory of the Roman Empire
the Holy Land today and in the time of Jesus
Key Features:
In-depth footnotes with insightful study notes, commentary, word studies, cross references, and alternate translations
Extensive introductions and outlines for each book
Traditional two-column format
Premium Bible paper
Contemporary 7.5 pt. font for Bible text
Smythe-sewn binding

 

– This high-quality sturdy binding stitches book signatures together creating durability and allowing pages to lay flat when open. Decorative head and foot bands are also added to further complement the binding.
Ribbon marker

 

– A beautiful satin ribbon marker conveniently keeps your place so you can quickly pick up where you left off.