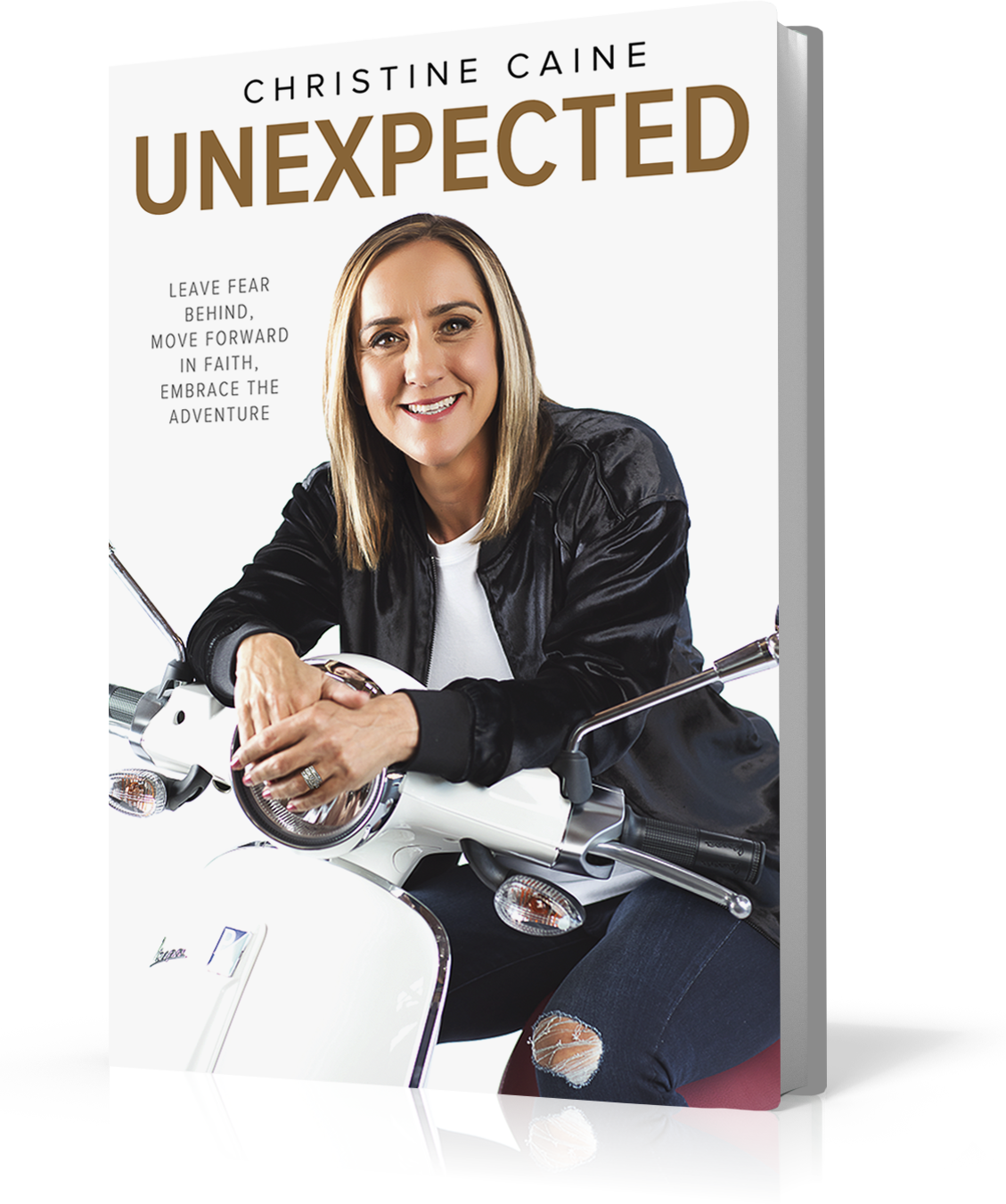 Unexpected By Christine Caine
Every one of us is guaranteed to experience the unexpected.
But when the unpredictable shakes our faith, we hide behind our defenses, trade our hope for fear, and end up living a smaller version of the grand story God wrote for us. Is it possible to not only expect the unexpected, but even embrace it?
Unexpected offers encouragement and practical steps to move from anxiety about the unpredictable to confident faith in a good God. Through compelling stories and practical strategies, this book will help you anticipate the unexpected and to live in the joyful freedom of complete trust in God.
(Read free chapter here)
 "Fear is the silent enemy that keeps us from reaching our God-given potential. Christine is a pro at helping readers defeat fear by arming them with God's truth. You can expect to be impacted by Christine's latest masterpiece." – Mark Batterson, New York Times best-selling author of The Circle Maker, Lead Pastor of National Community Church
 
"Bobbie and I have watched Christine Caine's journey from the day she received Christ at Hillsong Church in the early 1990's, to the life she and her family lead today. We have seen her unswerving approach to navigating life's various unexpected events, and how she has remained full of faith and passion, even in the wake of difficulty. I am confident that Unexpected will strengthen and encourage readers everywhere." – Brian Houston, Senior Pastor of Hillsong Church


 "Christine Caine is one of the most important Christian voices today. In her insightful and powerful new book, Unexpected, Christine brilliantly guides the reader on a journey through questions, doubts and trials toward a solid and unyielding faith. If you have ever found yourself asking God, "why?" grab this book and open your heart to discover truth that will give you hope." – Craig Groschel, Senior Pastor of Life.Church