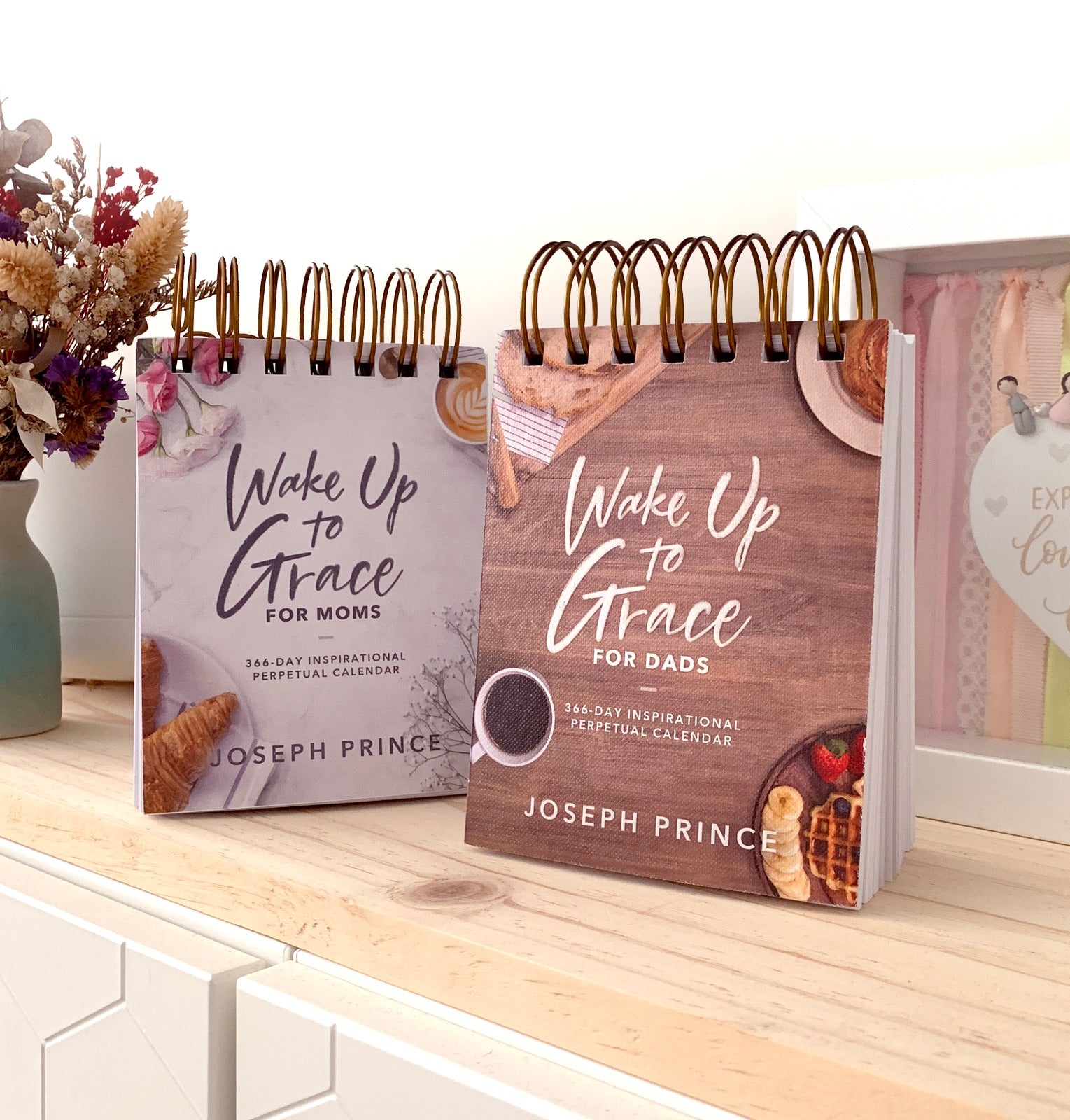 Wake Up To Grace For Moms —366-Day Inspirational Perpetual Calendar
This 366-day perpetual calendar is specially designed and written for mothers!
Inside, you'll find:
366 grace-filled thoughts that speak to a mother's heart, one for each day of the year. 
Scripture verses accompanying each thought that you can meditate on throughout the day.
A short and inspiring devotional at the beginning of every month that will encourage you in your journey of motherhood.
Whether you are a working mom, stay-at-home mom, single mom, young mom, or young-at-heart mom, the Lord sees you and knows you by name, and He always has an encouraging word of grace for you!
Also available: Wake Up To Grace For Dads —366-Day Inspirational Perpetual Calendar